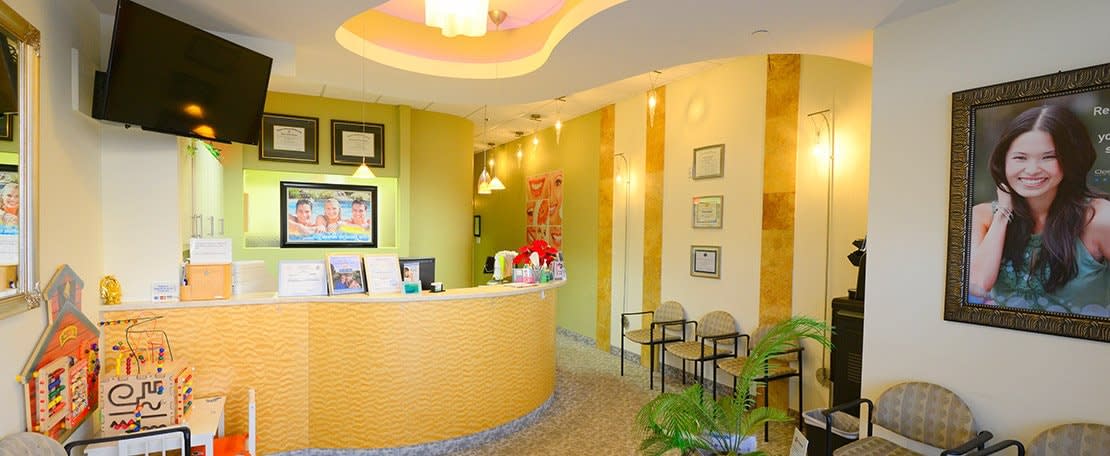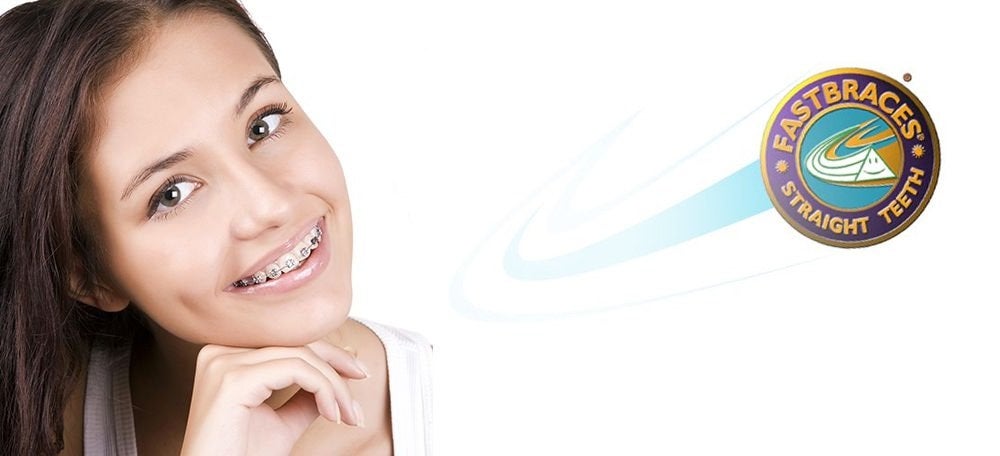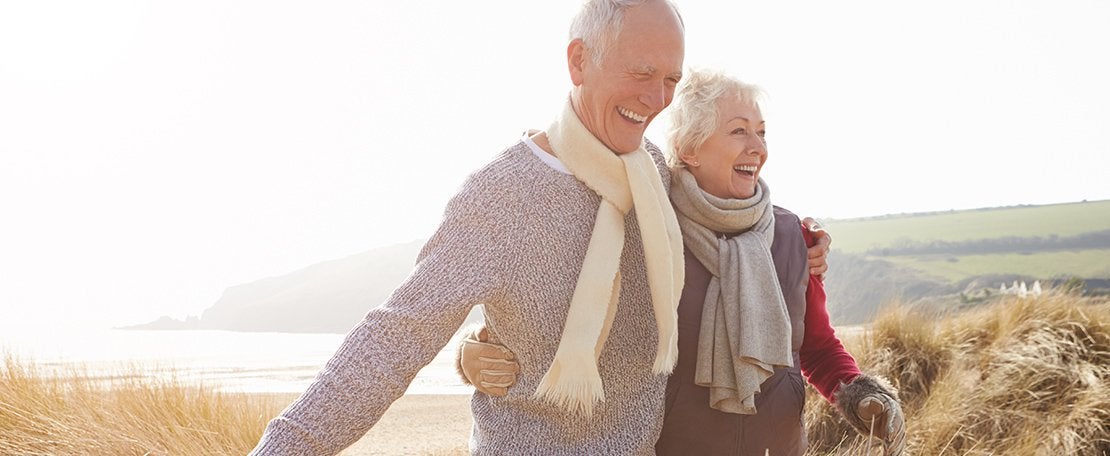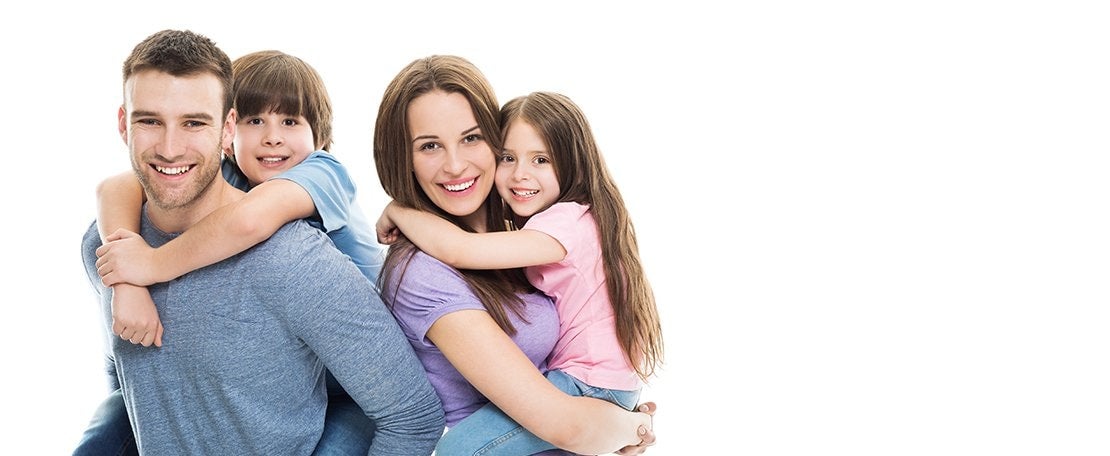 slide3_1541479221
Same Day Appointments Available
We make your emergency dental needs a priority in order to stop the pain!

slide4_1541479221
Orthodontic Services Available
We utilize Fastbraces® technology as an alternative to traditional wire braces.
slide3new_1541479222
Dental Care For A Lifetime
No matter what age you are, we understand a healthy smile is important!
slide1_1541479222
Complete Dental Care For The Entire Family
Our team makes visiting the dentist an enjoyable experience for the whole family.
Emergency & General Dental Services in Fairfax, VA
We Will Ensure Your Smile is Bright and Healthy
Your smile is a significant element of every first impression you make, so it is essential to keep your teeth bright and healthy. The team at Fair City Mall Dental Care can assist you with this endeavor. We offer comprehensive general dentistry services at our state-of-the-art clinic in Fairfax, VA. Our dentists take pride in providing compassionate care to patients regardless of their reason for visiting. Whether you need simple teeth cleaning or a complex oral procedure, we can help. We have been serving the local community for more than 15 years and are well-equipped to address any dental concerns you have. Call us today to learn more about our broad range of specialties.
Our Highly Trained Dentists Are Here to Serve You
Any practice is only as good as its staff, so we are proud to have some of the best in the oral healthcare industry working with us. Fair City Mall Dental Care's dentists are affiliated with professional associations including the Academy of General Dentistry. Our highly trained and respected dentists are:
Trung Le – Dr. Le has more than 15 years' worth of experience assisting patients from throughout Northern Virginia. A graduate of Virginia Commonwealth University, Dr. Le received his Doctor of Dental Surgery degree from the Medical College of Virginia, Virginia Commonwealth University. He remains committed to staying abreast of the latest advances in dentistry through continuing education and training.
Hang Nguyen – Dr. Nguyen received her bachelor's degree from the University of Maryland at Baltimore before earning her Doctorate of Dental Surgery from Baltimore College of Dental Surgery at the University of Maryland. She regularly attends lectures, meetings, and education courses to stay current with the latest industry developments.
We Offer Comprehensive Dentistry Services
Fair City Mall Dental Care is your one-stop shop for all of your dental and oral healthcare needs. Our doctors and staff are proficient with all forms of dentistry and are committed to helping you achieve the smile of your dreams. Our comprehensive dentistry services include:
General Dentistry
General dentistry encompasses oral exams, teeth cleanings, root canal therapy, and much more. When you visit our facility in Fairfax, VA, we will ensure you are comfortable and aware of the procedures we are to perform. Our goal is to keep your mouth healthy and your smile bright. Among our general dentistry services are:
Exams and Cleanings
Root Canal Therapy
Periodontal Treatment
Dental Sealants and Fluoride Treatments
Oral Cancer Screenings
Cosmetic Dentistry
The aim of cosmetic dentistry is to enhance the appearance of your smile. We offer long-lasting solutions to correct a wide range of aesthetic flaws, give patients a more youthful appearance, and boost self-esteem. Our cosmetic dentistry offerings include:
Emergency Dental Care
Another one of our areas of expertise is emergency dental care. This discipline can address a wide variety of issues, including chipped or broken teeth and severely decayed teeth. We provide restorative treatments to reinforce the structural integrity of patients' teeth and protect them from further damage. The types of dental emergencies we can treat include:
Abscesses
Cracked Teeth
Lost Fillings
Tooth infections
Children's Dentistry
We offer dental services for patients of all ages. It is important to begin your child on an oral healthcare regimen at an early age. Our dentists specialize in pediatric dentistry and are adept at monitoring the development of children's teeth. We recommend visiting a pediatric dentist no later than your child's first birthday, but ideally as soon as his or her first tooth erupts. We have special training that enables us to work with kids and ensure they are comfortable despite the unusual lights, noises, and equipment that is found in the dentist's office.
Other Services
Patients throughout Fairfax, VA depend on our team for restorative dentistry services, orthodontics, and an array of other areas of expertise. If you have an issue with your teeth or gums, we are confident we can help. Ask about specialties including:
Contact Fair City Mall Dental Care Today
Your oral health is directly correlated to your overall health, so it is critical to find a dentist who cares and will keep your mouth in pristine shape. Not to mention, a beautiful smile does wonders for your self-esteem. Fair City Mall Dental Care can ensure your teeth and gums are healthy and attractive. We offer general, cosmetic, restorative, and emergency dentistry services to patients from throughout Fairfax, VA. Contact us today to schedule an appointment. First-time patients are eligible for a free consultation.
Hours of Operation:
Mon: 9:00 a.m. – 7:00 p.m.
Tues: 9:00 a.m. – 4:00 p.m.
Wed: 10:00 a.m. – 6:00 p.m.
Thurs: 9:00 a.m. – 4:00 p.m.
Fri: 9:00 a.m. – 7:00 p.m.
Sat: 8:00 a.m. – 3:00 p.m. (every other Saturday)
Sunday: Closed
Our Location:
---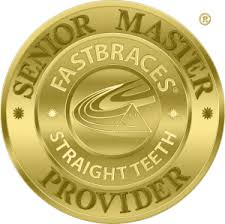 Why Choose Us?
Convenient Early, Late, and Saturday Hours
Same Day Emergencies Welcome
Works Great With Children
Fastbraces® Orthodontics – Fast, Safe, Easy & Affordable
Provides Complete Dental Implant Services
Complete Dental Care in One Office