Teeth Whitening In Fairfax
Would you like to brighten your beautiful smile?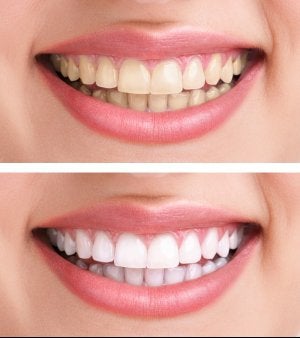 Would you like to re-discover your bright smile after years of drinking red wine, cola or coffee?
Advances in cosmetic dentistry can now deliver professional dental teeth whitening for a bright smile and whiter teeth.
Our Fairfax office offers treatment sessions with ZOOM!® Professional Teeth Whitening, which can lighten your teeth with long-lasting results.
ZOOM!® Professional Teeth Whitening can help you regain your beautiful white smile. Many activities in our lives can stain and darken our teeth; but we invite you to learn what ZOOM!® can do to reverse those affects.
The ZOOM!® whitening procedure is:

Fast and convenient
Long lasting
Low sensitivity
Proven to be safe and effective
Performed by a Dental Professional
If you'd like to brighten your smile with professional teeth whitening or learn about any of our cosmetic dental procedures, please call our office at (703) 978-3541, or use our contact page.