Cosmetic Dentistry in Fairfax, VA
We Can Help You Achieve the Smile of Your Dreams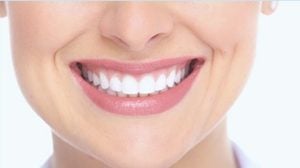 Individuals with healthy, attractive smiles are most likely to smile freely in public, laugh loudly among peers, and engage in social settings without reservations. If you want to improve your appearance and boost your self-esteem, consider cosmetic dentistry from Fair City Mall Dental Care. We have been serving patients in Fairfax, VA for more than 15 years, and we are confident we can help you look and feel your best. Our dentists have extensive experience with all types of cosmetic dentistry procedures, and we are happy to make suggestions regarding what may work for you. Whether you want to correct minor flaws, whiten your teeth, or completely reconstruct your mouth, our team can handle the job. Call our state-of-the-art clinic today to learn more.
Reasons for Considering Cosmetic Dentistry
Our general dentistry services can address all of your oral healthcare needs, but you may still be unsatisfied with the way your smile looks. You always want to make a good first impression by flashing your pearly whites, but imperfections can make you reluctant to do so. If this is a common concern for you, cosmetic dentistry may be precisely what you need. A lovely smile can improve your chances of career success, spruce up your social life, and enhance your oral comfort. Cosmetic dentistry is ideal for individuals who have:
Chipped, cracked, or broken teeth
Discolored teeth
Gaps or spaces between their teeth
Misaligned teeth
Old silver fillings
Benefits of Cosmetic Dentistry
The primary benefit of cosmetic dentistry is an enhanced appearance. With renewed confidence, you will be more willing to smile, laugh, and eat in public. Maintaining a self-assured attitude can help you lead a happier, healthier life. But being able proudly to flash your pearly whites to friends and strangers is not the only benefit of cosmetic dentistry. Others include:
Improved dental health
Ability to eat your favorite foods
Enhanced bite
Better quality of life
Our Comprehensive Cosmetic Dentistry Services
Regardless of the flaw you want to correct in your smile, Fair City Mall Dental Care has a procedure that will do the trick. We offer a wide range of cosmetic dentistry services, and our dentists have extensive experience performing them. We will first consult with you to determine what you hope and expect to achieve through cosmetic dentistry before suggesting the best way to make your vision a reality. Our team uses state-of-the-art equipment and advanced technology to guarantee the best results possible. Our comprehensive cosmetic dentistry services include:
Dental Veneers – We can affix porcelain veneers to the front of your teeth to conceal chips, cracks, stains, and other surface imperfections.
Teeth Whitening – Fair City Mall Dental Care uses the ZOOM!® teeth whitening method to remove stains and discoloration from patients' teeth in our Fairfax, VA office.
Tooth-Colored Fillings – Our specialists can apply dental fillings that resemble your natural tooth color to improve your oral health and enhance the appearance of your smile.
Why You Should Choose Us for Cosmetic Dentistry
Fair City Mall Dental Care provides unrivaled cosmetic dentistry services in Fairfax, VA. Patients who visit our clinic are treated to a warm, inviting experience from a staff that cares about their needs. We use advanced dental technology and a wealth of knowledge to produce long-lasting results. Among the reasons for choosing our practice are:
We perform all procedures on-site
We use the latest teeth whitening methods to ensure your smile looks its best
We have more than 15 years' worth of experience
Same-day appointments are available
Contact Fair City Mall Dental Care Today
We do not want anyone to be ashamed of their smile. Flashing a quick grin can improve your mood and the moods of those around you. To enhance your appearance, visit Fair City Mall Dental Care for comprehensive cosmetic dentistry services in Fairfax, VA. Contact us today to schedule an appointment.