Smile Makeover Procedures in Fairfax, VA
Complete Smile Makeovers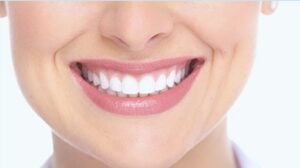 Fair City Mall Dental Care provides in-depth, complete smile makeovers at our Fairfax, VA dental office. A smile makeover is a combination of multiple cosmetic dental procedures. It's custom-tailored to fit your individual needs and aesthetic preferences into a comprehensive plan. By conducting all procedures in a similar time frame, the result is a beautiful new smile you'll be proud of! It starts with a consultation and assessment at our office. Whether you're a returning patient or new at our office, we'll be able to chat with you about a plan that works for your dental needs. Transform your smile today by scheduling an appointment with us.
Designing a Plan That Works for You
During your initial consultation, we'll conduct an in-depth assessment of the appearance of your smile, your oral health, and your ideas for transforming your smile. To start any elective dental work, our patients must be in good oral health standing. Fair City Mall Dental Care will address any health conditions, such as gum disease, dental decay, and cavities, before starting aesthetic work. We want your result to last, and making sure you're in great oral health standing is part of upholding these looks. Once we agree on the right course of action, we'll start your smile makeover.
Treatment Options for Your Smile Makeover
There are many different options for patients seeking a smile makeover. We typically combine these procedures in our smile makeover. With these three options, most patients will enjoy a beautiful new smile that will last for years.
Benefits of a Smile Makeover
A full-service smile makeover can help you:
Boost your self-confidence to smile and converse more
Achieve a smile you can be proud of that is bright, clean, and aligned
Save time, money, and recovery periods by combining your treatments
What Can A Smile Makeover Fix?
When you schedule your smile makeover with our team, we identify key factors you'd like to alter and improve. These can include the following deficiencies and more:
Discolored teeth
Worn teeth
Missing or chipped teeth
Gaps between your teeth
Misaligned teeth
Bite problems that affect chewing and speaking
Transform Your Smile With Us Today
Our team of experienced, passionate dentists and technicians has years of practice helping our patients achieve the smiles they're proud to show off. Every patient's needs and current smile are different. We start by chatting with you about your needs and aspirations for improving your smile. From there, we conduct an in-depth assessment of your current situation. After that, we create a schedule that works for you. One of the biggest reasons smile makeovers are so popular with our patients is due to scheduling multiple procedures at once. This helps you save on downtime and get faster, accurate results without having to constantly schedule different appointments and visit our office. Contact us today to get started! Your brand new bright smile is waiting for you.