Dental Health Services for the Whole Family in Fairfax, VA
Dental Care FAQs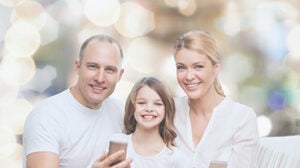 When it comes to maintaining a healthy smile, knowledge is power. At Fair City Mall Dental Care in Fairfax, VA, our team of dental health specialists is committed to keeping our patients well-informed about their oral health. To that end, we've compiled the answers to some of our patients' most frequently asked questions about general dental health services. Here's what the experts have to say about keeping your smile healthy and bright!
---
Why Is It Important to Visit the Dentist?
Visiting the dentist is crucial for maintaining your oral health and ensuring the longevity of your teeth and gums. Regular dental checkups help detect and prevent cavities, gum disease, oral cancer, and other dental issues. Professional teeth cleanings remove plaque and tartar buildup that can't be eliminated through regular brushing and flossing, ensuring a healthier and brighter smile.
How Do I Choose the Right Dentist?
When choosing a dentist, you should consider factors such as location, office hours, range of services, experience, and credentials. It's also important to evaluate the dentist's communication style and the level of comfort and trust you feel during your visits. Be sure to inquire about their insurance and payment policies to ensure they align with your financial needs. At Fair City Mall Dental Care, we strive to meet the needs of each patient with our dental health services. Call us today to schedule an appointment!
How Can I Take Care of My Teeth Between Dental Checkups?
To maintain good oral hygiene between dental checkups, you should brush your teeth twice a day with an ADA-approved toothpaste, floss daily, and use mouthwash to reduce plaque and bacteria buildup. Additionally, try to eat a balanced diet, limit sugary snacks and acidic beverages, and avoid tobacco products. Drinking water frequently throughout the day can also help keep your mouth clean and neutralize harmful acids.
How Often Should I See the Dentist?
The American Dental Association recommends visiting the dentist at least once every six months for a checkup and cleaning. However, your dentist at Fair City Mall Dental Care may suggest more frequent visits depending on your individual oral health needs and risk factors.
When Should My Child Visit the Dentist for the First Time?
It's recommended that your child visit the dentist for their first checkup within six months of their first tooth erupting or by their first birthday, whichever comes first. Early dental visits, along with good oral hygiene habits, will establish a strong foundation for lifelong oral health and help your child become comfortable with visiting the dentist. Our staff is proud to offer family dental services to give your child's smile a bright beginning.
What Can Cosmetic Dentistry Do for Me?
Cosmetic dentistry at Fair City Mall Dental Care consists of many dental restoration services to enhance the appearance of your teeth. These include teeth whitening, porcelain veneers, dental bonding, orthodontics, and gum contouring. By improving the color, shape, size, or alignment of your teeth, cosmetic dentistry can boost your self-confidence and help you make a great first impression.
Am I a Candidate for Dental Implants?
Dental implants are an effective solution for replacing missing teeth. You may be a candidate for dental implants if you have one or more missing teeth, sufficient jawbone density to support the implant, and healthy gums free from periodontal disease. Your dentist will evaluate your individual circumstances and determine if dental implants are the best option for you. If not, we can discuss other dental restoration services.
How Often Should I Replace My Toothbrush?
You should replace your toothbrush every three to four months, or sooner if the bristles become frayed or worn. Using a worn-out toothbrush may not clean your teeth effectively and can even cause damage to your gums. Your dentist can help you choose the right toothbrush for your smile.
Book Your Appointment at Fair City Mall Dental Care Today!
Dental care is vital to maintaining beautiful, healthy smiles for all. Fair City Mall Dental Care is proud to provide exceptional general dental services in Fairfax, VA, for the whole family. Contact us today to learn more about our dental health services and schedule your appointment!