Lost Filling Repair Procedure in Fairfax, VA
Have you lost a Filling? Visit Us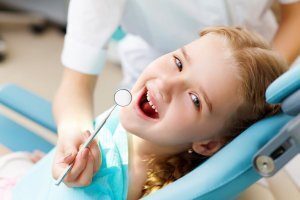 Cavities are among the most common dental problems. Most of us will probably develop one and need a filling at some point. Usually, we get the filling placed, and then we completely forget about it. But what happens if that filling falls out? While lost fillings aren't overly common, you should be aware of what to do and who to call in the event you lose one. At Fair City Mall Dental Care, we're proud to offer top-notch dental restorations, including lost filling and loose cap repair. It's in your best interests to seek treatment as soon as possible, so we'll make every effort to fit you into our schedule. Our Fairfax, VA team is always here to provide compassionate, convenient dental care with your comfort in mind.
How Do I Know When I've Lost a Filling?
Most times, it will be very apparent that a filling has fallen out. But in many cases, you may not be able to tell whether you've lost a filling or not, especially if the filling was quite small. It's important to be aware of several warning signs that you've lost a tooth filling. If you notice any of the following symptoms, give Fair City Mall Dental Care a call:
Sudden pain around the affected tooth
Unexplained tooth sensitivity
A visible hole in the tooth
Food particles get stuck in the affected tooth
How Long Can I Wait for Treatment?
The good news is that a lost filling usually doesn't cause panic. However, we do recommend that you seek lost filling repair as soon as possible. Even if the area isn't causing you significant pain, it's still important to insert a new filling right away. Left unchecked, the missing filling could increase your chance of infection and tooth decay. If you can't get to the dentist right away, rinse the area with warm salt water and ensure that the affected tooth is completely clean. Take an over-the-counter pain reliever to minimize discomfort, and request the earliest possible dental appointment.
Providing Reliable, Compassionate Filling Repair
Over the years, the Fair City Mall Dental Care name has become synonymous with top-quality dental care with patient comfort in mind. Whether you come to us with a cavity or to repair a lost filling, you can rest easy knowing you're getting the best care available. Fairfax residents continue to choose us for our friendly atmosphere and commitment to comprehensive service. We offer dental care for the whole family, including the following:
Get in Touch with Our Local Dentist
If you've lost a tooth filling, it's imperative that you visit your local dentist at your earliest convenience. The team at Fair City Mall Dental Care is here to ensure that you get the care you need promptly. Simply give us a call, explain your circumstances, and we'll set you up with our soonest appointment. We understand that you may have specific scheduling needs, so we're open early, late, and on Saturdays. Regardless of your current dental health, we'll be happy to see you in our office! Lost fillings and similar dental issues require immediate treatment, so don't wait! Contact us today to schedule an appointment with our dentists.
Why Choose Us?
Convenient Early, Late, and Saturday Hours
Same Day Emergencies Welcome
Works Great With Children
Fastbraces® Orthodontics – Fast, Safe, Easy & Affordable
Provides Complete Dental Implant Services
Complete Dental Care in One Office